So I have been up since 3:30a.m. because I just COULD NOT WAIT to start watching the broadcasting coverage of the Royal Wedding. I made myself a cup of tea and propped myself onto my couch (still in PJ's) and watched from the guests arrivals at Westminster Abbey to the grand finale of the royal kiss.
There were so many aspects of this special day that I was eager to see. The outfits of the royal guests, Kate's dress, Prince William and Harry's ride to the church, the vows/ceremony, and the decor of the church. It truly was a fairy-tale wedding and I know that the Royal Wedding is going to have a big influence on wedding trends.
Of course I could ramble on and on about every little detail of the Royal Wedding, but in the essence of time I will try to keep this short.
The Church:
The
Westminster Abbey
was beautifully decorated. Britain is a very lush, green country and having a tree-lined ceremony was a beautiful touch. With the wedding being in April, seeing the greens and simple white flowers in the bridal party boutiques was a really nice touch. The church in itself is breathtaking both inside and out with beautiful decor and moldings. The trees definitely added a little extra warmth to the ceremony and helped make the red carpet really pop!
The Royal Fashion
:
The fashion!! It was like watching a runway show. Every outfit was unique. The hats and fascinators were unbelievable. Some of them I was not a fan of (
Sorry Princess Eugenie and Beatrice
) but majority of them I loved. Here are a few of my favorites and hats that I think will be making appearances (and trending) at future weddings (especially Fall/Winter 2011 wedding fashion) and even this year's
Kentucky Derby
!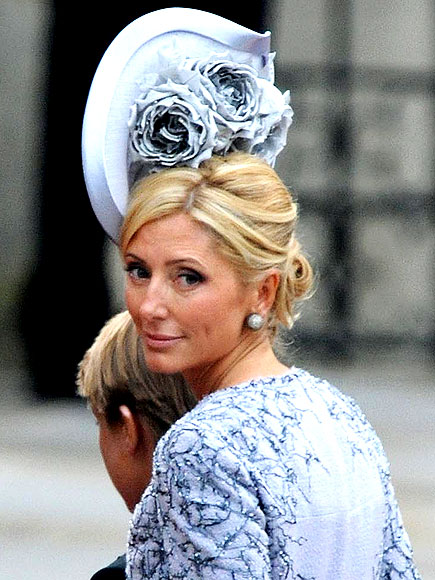 PRINCESS MARIE-CHANTAL OF GREECE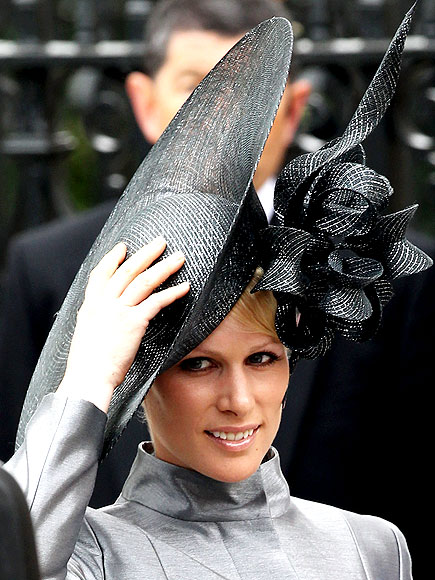 ZARA PHILLIPS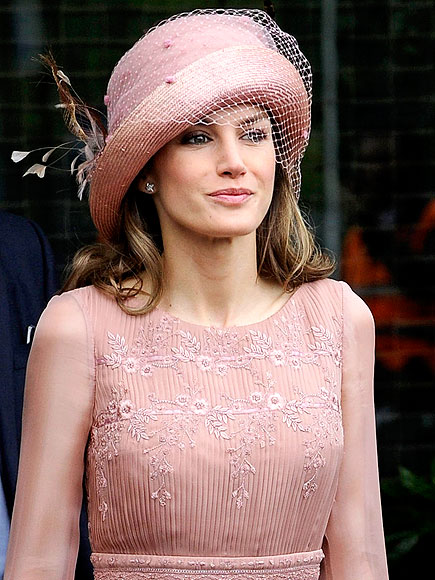 PRINCESS LETIZIA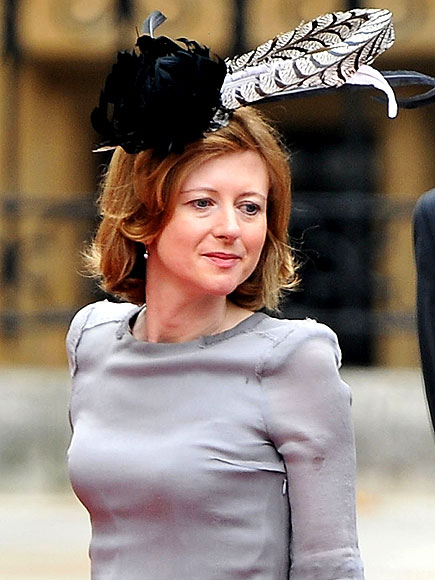 FRANCES OSBORNE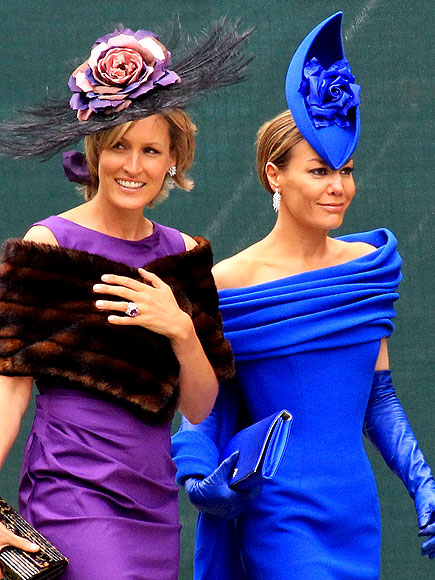 SANTA MONTEFIORE AND TARA PALMER-TOMKINSON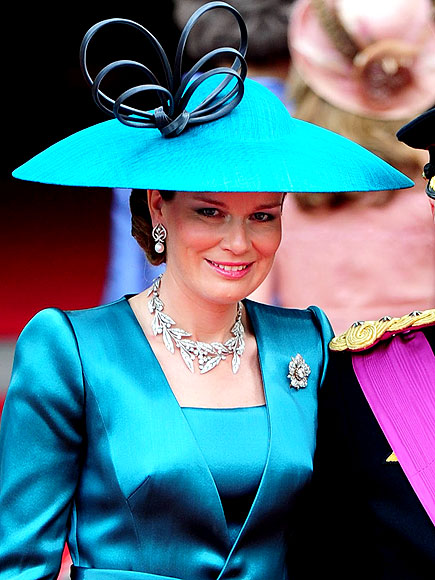 PRINCESS MATHILDE OF BELGIUM
Catherine Middleton's Dress
:
Where do I even begin with Catherine's dress? Stunning. Absolutely stunning. For an April wedding, I thought the lace and long sleeves was a beautiful touch. My mother was married in a lace neck lined dress with sleeves and I immediately thought of her when I saw Kate. She was a vision and the epitome of royal beauty and kate's dress suits her in every way. Elegant, chic, sophisticated, feminine, regal. The train on her dress was the perfect length and I was glad that she did not go the Princess Diana route of having an extremely long train.
Veil and Tiara:
Her veil was perfect. It was sheer enough that you could really see her features but also was romantic and pure all together. She really made an effort to give this wedding a true traditional appeal. The tiara! How could you not notice her tiara. Her tiara, (Cartier), was made in 1936 and was purchased by The Duke of York (King George VI) for his Duchess (The Queen Mother) three weeks before he succeeded his brother as King.
Queen Elizabeth
received the tiara from her mother on her 18th birthday. Kate is the only duchess who has ever used jewelry from the royal collection during their royal wedding. The story behind the tiara and Kate's earrings is just another example of how special the bond is between Kate and William's families. (
Read more about her jewels
)
The Royal Kiss:
The kiss. Actually make that two kisses. By far the part I was waiting for the most (aside from seeing Kate for the first time in her wedding dress as she stepped out of her car to enter Westminster Abbey). The kiss(s) was marvelous. An estimated 2 billion people were present to see the Duke and Duchess of Cambridge kiss on the balcony of Buckingham Palace. I love romance and romantic moments. Their kiss on the balcony was picture perfect. Even as they rode their carriage to Buckingham Palace, you could just see the excitement and almost desire when they would look at each other that they wanted to kiss each other. I don't think I could wait but of course the royal tradition is to wait to have the big kiss, whereas in the U.S. we kiss after the announcement of being husband and wife.
As you can tell not, hours after the ceremony, still excited, giddy and may be even sleep deprived. This is an occasion that I will never forget. I will never forget where I was, how I felt when I watched everything from the beginning to the end. I think it goes without saying that people across the world, especially in Britain are anxious, eager, and enthralled to see what will come from their Duke and Duchess of Cambridge. Their marriage has opened a new beacon of hope, inspiration, and love that our world has seemed to lose sight of from time to time. Sometimes it takes moments like these to seep through the muck and cloudiness that surrounds our daily lives. I know that their love story has inspired me and moved me. I wish them a life full of happiness and look forward to watching them be leaders of Britain.
Did you get up early to watch the wedding live? What was is your favorite part of the Royal Wedding? What aspects did you like about their wedding day? I would love to hear your thoughts!!
'I pray that everyone present and the many millions watching this ceremony and sharing in your joy today will do everything in their power to support and uphold you in your new life''
- Bishop of London Dr Richard Chartres in his address in Westminster Abbey.