When I think of winter, ice skating is one of the first things that pops into my mind. Not only because it is a fun activity but also it can be a romantic activity. In one of my most favorite movies,
Serendipity
starring John Cusack and Kate Beckinsale, John and Sara reunite in the cafe Serendipity after saying goodbye because they each had left a belonging in the restaurant. As their activity they decide to go ice skating in downtown New York. (
Here is a highlight of the scene
.) This truly is one of the best love stories and inspired me to be spontaneous. So as my act of spontaneity, I have decided that now is the time for me to learn how to ice skate.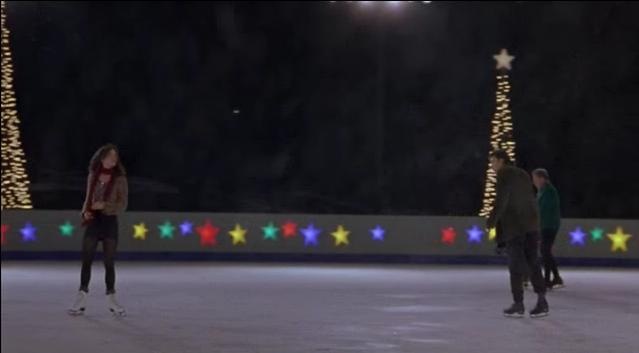 Ice skating has always sort of scared me, since I have only done it five times in my lifetime, and more importantly I have never been good at rollerblading because going down hills and making turns was difficult. Also, I hated being the dork on the block wearing a helmet, knee pads, and elbow pads as I roller bladed. I might as well have been playing street hockey wearing all of that equipment.
Being an adult now I figured what do I have to lose? Also my boyfriend is a hockey stud and has been begging me to venture onto the ice rink for the past two years, so I said yes and decided he could be my teacher. Plus the other perk is that me and my boyfriend will have another hobby we can do together which makes it all the more special.
Before I skate into my first ice skating experience, I thought I would share some ice skating facts. The
history of Ice Skating
can be traced back to the frozen canals and waterways of Scandinavia and the Netherlands, about 1000 years ago. People laced animal bones to their footwear and glided across frozen lakes and rivers. The credit for creating a pair of all-iron skates goes to a Scotsman who invented them in 1592.
So how does ice skating work? Ice skating works because the metal blade at the bottom of the skate shoe can glide with very little friction over the surface of the ice. Ice skating is a combination of controlling your lean, the dig of the blade into the ice, in addition to flexing your knees. These are just the basics I am learning so far and am hoping to learn how to do the cross-over, skate backwards and spin. For now I am going to master the basics first and not get too ahead of myself.
So last night I bundled up for the 21 degree weather (froze my butt off) and ventured onto the
Daley Bicentennial Park Ice Rink.
Daley Bicentennial Park Ice Rink
With my elbow and knees pads on over my layers of clothes I took off onto the ice. I had an absolute blast, despite being INCREDIBLY cold. I skated for about 40 minutes without a single fall. I was so proud of myself and it came more naturally than I even expected. Of course I skated in a circle going clockwise the entire time, but it was a great start. I think I have found a fun activity and a new workout for me this winter and I cannot wait to go again. My boyfriend was very impressed at how easy ice skating comes to me and is confident I will be a great skater in no time.
Looking back I don't know why I was so hesitant to really try skating again? Sometimes we need a little push and be more willing to be spontaneous. Life is all about taking risks and being spontaneous because you never know what could be the end result.
My questions for you: What have you done recently that was spontaneous? Do you have any winter challenges? What is your favorite part about ice skating? I would love to hear about them.
Even now I can't describe why I love skating so much.

~

Nancy Kerrigan